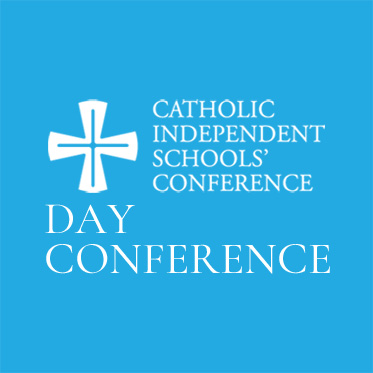 CISC Inaugural SEND Day Conference
POSTPONED: Fri 22 June at St. Edward's, Romsey – CISC Inaugural SEND Day Conference
CISC day conference for all those involved in SEND in Catholic schools.
Please note that due to the diary pressures of the summer term – with a number of delegates who would have come but are now not able to – it has been decided to postpone this event until a more suitable date next year. Please look out for the new date.
"Valuing Difference"
"I praise you, for I am fearfully and wonderfully made." (Psalm 139: 14)
BACS Payment Reference: G401
Summary of Sessions
A day conference for SENDCOs and those in charge of, or involved with, Special Educational Needs in Catholic independent schools will be held on Friday 22 June 2018 at St Edward's School, Romsey, SO51 6FS. For ticket information, please complete the online form below.
Programme (as at 23.3.18)
8.20 am – Arrival, registration, tea and coffee
9.00 am – Morning prayer in the Conference Hall, led by CJM Music
9.20 am – Conference Welcome
9.30 am – Introduction to CISC Special Schools (one minute from each school)
9.45 am – Keynote Address: Annie Sutton, "The mission of the Catholic Special School"
10.30 am – Break – refreshments and networking opportunity, supported by Redemptorist Publications
11.00 am – Workshop Session One
11.45 am – Movement break
12.00 noon – Workshop Session Two
12.45 pm – Lunch
1.15 pm – Chapel drop-in with CJM Music – optional
1.45 pm – Keynote Address: Paul Isaacs, "My Life with Autism"
2.45 pm – Concluding prayer
3.15 pm – Conference ends
To book a place please complete the form below.
Workshop Sessions
Delegates are asked to select their preferred workshop and a reserve from each list below and complete the booking form accordingly. Places are strictly limited to 20 per workshop and will be available on a first come, first serve basis.
Workshop Session 1 – 11.00am – 11.45am
"The Ten Part Lesson with Godly Play" – Annie Sutton, St Joseph's, Cranleigh
Musical Liturgy in a Catholic Special School – CJM Music
"Supporting the learning needs of pupils with Autism" – Natasha Johnson and Nicky Chance, Pield Heath School, Uxbridge
"Language into Literacy" – Jonathan Hetherington and Meriel Devonport, More House School
Workshop Session 2 – 12.00 noon – 12.45pm
"Therapeutic counselling in special schools" – Louise Bartel, St Edward's
"Technology for Communication" – Sheila Telwar and Katherine Marchant, St Rose's, Stroud
"Kaspar the friendly robot" – Samantha Steinke-Sanderson, St Elizabeth's, Much Hadham and University of Hertfordshire
"Technology to support Visually Impaired pupils" – John Patterson, St Vincent's, Liverpool
"Beyond Valuing Difference: a new theological perspective on learning disability" – Nicola Santamaria and Catherine Bryan
The cost for the day, including lunch and refreshments is £85 (including lunch). The payment code for this event is G401.
Lunch Menu
Please choose from the following:
Chicken Caesar Salad (Gluten Free)
Prawn Noodle Salad with a Thai Dressing
Rainbow Rice Salad with a Pink Shallot and Walnut Dressing (Vegan & Vegetarian)
BACS Payment Reference: G401