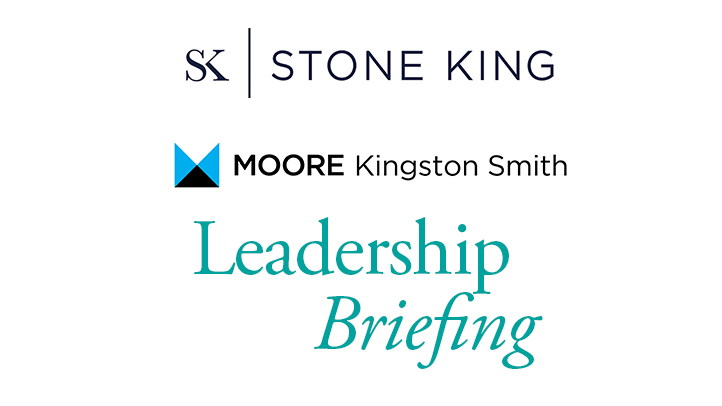 CISC Virtual Briefing with Moore Kingston Smith & Stone King
This year's CISC Heads, Bursars and Senior Leaders' briefing will be held virtually this year via Zoom on Wednesday 22 September from 10am to 12 noon.
Headline sponsors Moore Kingston Smith and Stone King will lead our annual briefing for Heads, Bursars and Governors. It will focus on the range of governance and operational elements that school leaders deal with, such as: mergers and acquisitions, financial strategy including impact of covid, complaints and subject access requests, employment/HR matters, and issues of equality and inclusion. The session will also pick up on the developments in safeguarding further to the Ofsted review and updated guidance.
Moore Kingston Smith and Stone King will share their broad range of expertise on these key themes and reflect on their experience in supporting schools as they work through them. The session will conclude with a Q & A to provide bespoke responses to the issues that are important to you.
We look forward to welcoming CISC Bursars, Governors and Heads to what will be an engaging, informative and essential webinar for future-proofing your schools.
There is a nominal charge of £25 per person to cover the administration costs.
If you would like to book a place for one or more colleagues to attend, please email book via the link below:
https://www.trybooking.co.uk/BDSC
Confirmation of arrangements and Zoom invites will be sent out by email in advance of the event.
Book Now