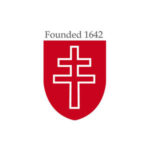 Website New Hall School
New Hall School requires, from September 2023 (preferred) or January 2024:
Assistant Housemaster
Support (non-teaching) up to £34,266pa; teaching up to £41,050pa
Generous School fee remission
Excellent benefits & CPD, including funding for study/training
Annual membership of the New Hall Sport Club (£20pa plus £5pa for family members)
The job title at New Hall for this role is Assistant Head of Boarding (AHoB). This is an exciting professional opportunity in the largest Catholic independent boarding & day school in the UK, providing outstanding pastoral leadership experience for those aspiring to Housemaster or Head of Year roles. The AHoB is expected to understand and to support the Catholic ethos of the School.
The AHoB will work in our Years 3-11 Boarding House Boarding House. The successful candidate will possess patience, empathy and understanding in order to provide the very best of care to our boarders. Excellent interpersonal skills and the ability to relate to students across the age range are essential. This is a residential post and accommodation is provided, attached to the Boarding House.
New Hall is committed to increasing the number of staff from ethnic minorities, across all roles and at all levels, to reflect our diverse student population. Applications from practising Catholics are particularly welcome. The Equal Opportunities Policy can be found on the website.
Applications considered on a rolling basis until midday, Wednesday 7 June 2023
JOB ID: NH0452
For further details and an Application Form, please visit: www.newhallschool.co.uk/job-opportunities
Alternatively, please contact the HR Department on 01245 467 588.
New Hall is committed to safeguarding pupils. There will be an enhanced DBS check prior to appointment.
Contact Name: Hannah Cushney
Contact Email: h.cushney@newhallschool.co.uk
Application URL: https://www.newhallschool.co.uk/about/job-opportunities/