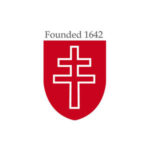 Website New Hall School
Due to expansion, the School requires:
Deputy Head of Operations
Salary: £40,202pa-£44,267pa
35 days' holiday per year (including bank holidays)
Generous School fee remission
Lunch without charge in term time
New Hall Sport Club Membership (£20pa)
Rent free School accommodation provided
Due to School expansion, this exciting, new post is required, managing a range of School operations. Working closely with the Head of Operations, Estate Manager and Health & Safety Officer, the Deputy Head of Operations is responsible for leading a team of support staff. There is an exciting School Development Plan, which includes significant investment in heritage restoration, new facilities and community outreach projects.
New Hall is committed to professional development of staff and will support further in-service training. There are generous INSET and Continuing Professional Development (CPD) budgets.
New Hall is a warm, welcoming and supportive environment. The School enjoys first class facilities.
A new London rail station will open in 2024/25, at New Hall's front gate: Stratford, 26 minutes; London Liverpool Street, 34 minutes.
New Hall is committed to increasing the number of staff from ethnic minorities, across all roles and at all levels, to reflect our diverse student population. The School's Equal Opportunities Policy is available on our website.
Applications will be considered on a rolling basis until midday, 7 June 2023
JOB ID: NH0461
For further details & an Application Form, please visit: www.newhallschool.co.uk/job-opportunities or contact the HR Department on 01245 467 588.
New Hall is committed to safeguarding students. There will be an enhanced DBS check prior to appointment.
Contact Name: Hannah Cushney
Contact Email: h.cushney@newhallschool.co.uk
Application URL: https://www.newhallschool.co.uk/about/job-opportunities/