Lower Sixth Form student Ben Davidson recently participated in the U16 England Cricket Development Programme Talent Testing at the National Cricket Performance Centre at Loughborough University.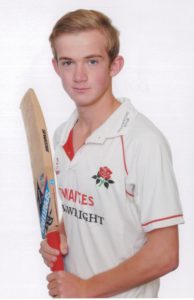 During the summer cricket season Ben played for Penrith's 1st XI team in Division One of the Northern Premier Cricket League, and the Lancashire Academy team. He was nominated for the programme by the Cumbria Emerging Player Programme Head Coach and the North Regional Performance Manager.
Along with 60 other boys from across England, Ben underwent a number of challenging fitness, skill, and psychological tests during his two days at the Performance Centre, as well as attending workshops and completing assessments related to athlete development and talent identification. The main discipline that Ben was assessed on was batting. The batting tests were conducted against pace, where the ball, which was released from the bowling machine at 70mph, had to be hit into a specific area using a normal width bat and a 'thin' bat which was half the width. After these tests, Ben was ranked 6th overall, a brilliant achievement.
Another test where Ben excelled was in Match Performance. This assessment measures a player's ability to perform in an indoor hypothetical game. The scenario was that there were two overs left in the game and Ben needed to score 18 runs to win the match. A fantastic performance in this assessment saw Ben finish 1st overall.