On Wednesday 24 June, Nursery children at St George's Junior School, Weybridge enjoyed a rare treat: a visit from a double decker bus.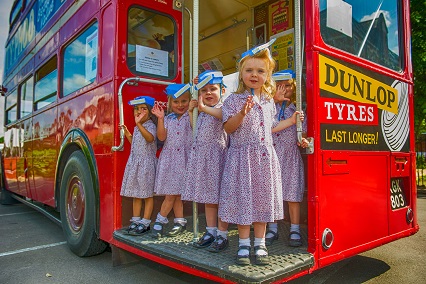 The original Routemaster, which is owned by Brooklands Museum in Weybridge, was kindly driven down to the School by volunteers from the Museum. Dressed in conductor hats that they had made, the boys and girls had a chance to explore the iconic British bus, and even tried their hand at giving out tickets.
The visit marked the end of their transport topic for the term: 'Wheels, Wings and Other Things'.
Gallery