Leweston pupils excelled, once again, at the national biathlon at Solihull with some excellent results and lots of personal bests. The weather conditions for the run were terrible with gusting strong winds and rain showers throughout both days. The girls represented the school in the individual events and as part of the Dorset Pentathletes in the club team competition.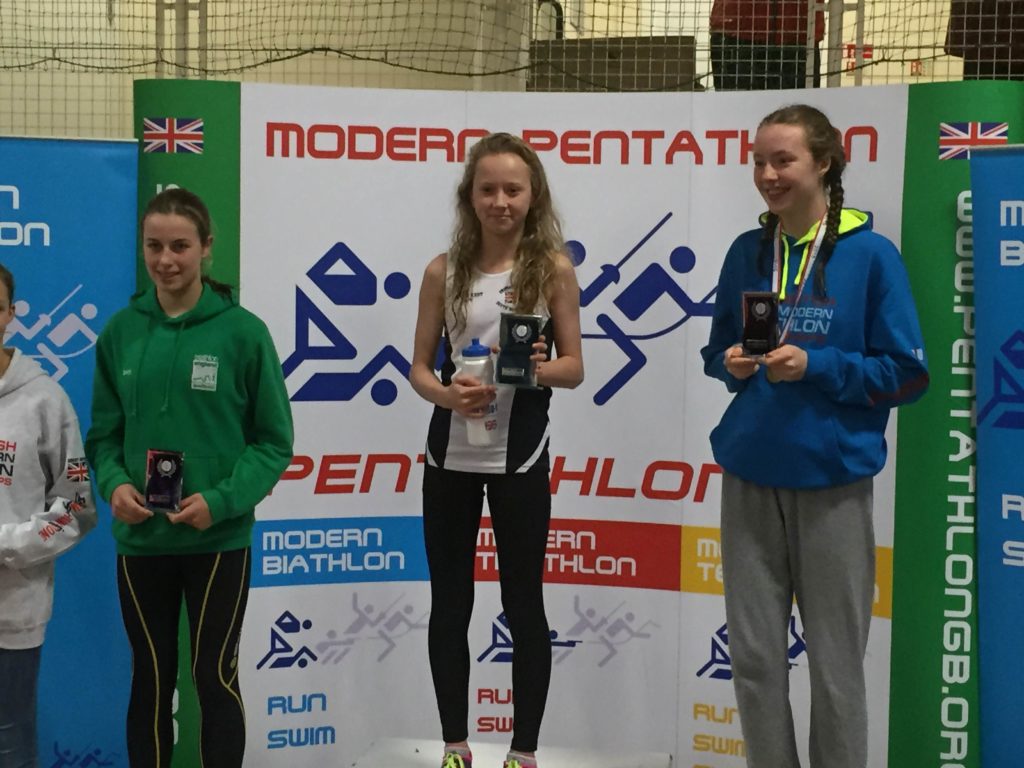 Leweston GB Biathle Coach, Mick Flaherty, commented: "This is a great achievement for Leweston to have 14 girls representing the school at a national competition in every age group. From this event it is hoped that all the girls, along with other pupils in the school, will go forward to the national schools championships at Crystal Palace on 19/20 March 2016."
There are countless sporting activities available to the girls and the rates of participation, contrary to the National trend in girls' schools, are very high and on the rise. Leweston's facilities are excellent, offering pupils the chance to try, and excel at a vast array of sports. These sports include swimming, cross country, netball, hockey, football, basketball, rugby, athletics, tennis, fencing, shooting, horse riding, sailing and the 'athlon' sports (biathlon, triathlon and pentathlon) at which the school excels, with numerous National Champions and International performers across the age groups. Success in this particular area has been recently recognised by Pentathlon GB who has awarded Leweston Pentathlon Great Britain Academy Status.