Leweston Prep School pupil, Jack Davis who plays rugby for Blandford RFC, is still recovering from the excitement of being the official RFU Mascot at the England vs All Black's game at Twickenham on Saturday 10th November, over Remembrance Weekend.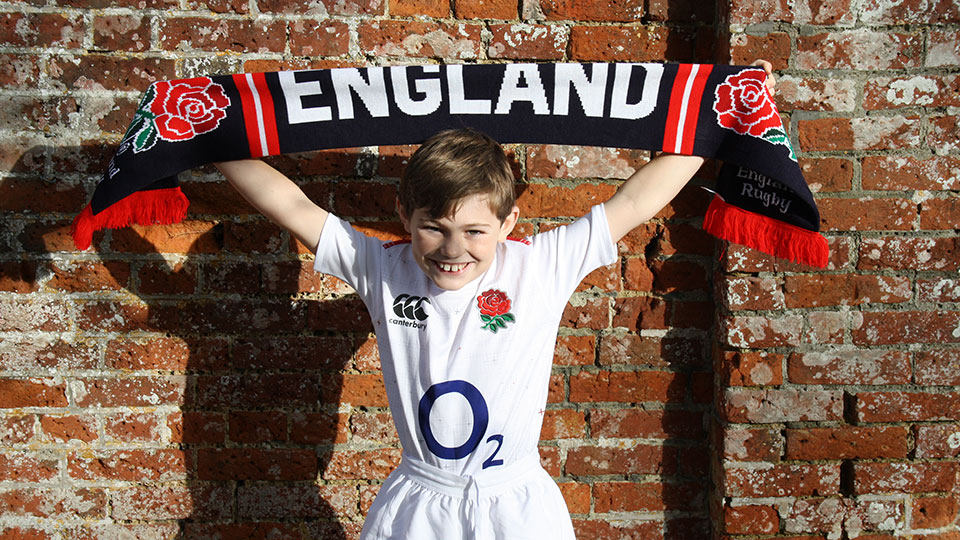 Jack in his England kit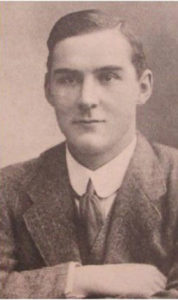 Both of Jack's Great Great Grandfathers fought in WW1. His great, great grandfather on his mother's paternal side was Lancelot Slocock, who played and captained the England Rugby team in 1908. Sadly, he was then killed in 1916 at the Somme. The Rugby Football Union (RFU) have commemorated him and the other Rugby players who died over the past few years.
Jack's great, great, grandfather on his mother's maternal side was David 'Padre' Railton. Railton was the driving force behind the idea of honouring those 'ghost battalions' of British soldiers whose bodies were never identified. David went to the King in 1918 and suggested the Tomb of the Unknown Soldier. As a result of David's idea, four unknown bodies were brought back from France and one buried in Westminster Abbey. David is remembered by the tomb in Westminster Abbey.
The Rugby Football Union have been leading a four year long tribute to the 27 internationals who died. Jack and his family have already been out to France with the RFU to take part in a short film which is available on their website, and met Prince Harry as part of the commemorations.
Jack, who is a keen rugby player and turns out regularly for his club, was over the moon to have been asked to be England's mascot and practiced the National Anthem with his classmates at Leweston in the lead up to the event! He is pictured singing in the pouring rain.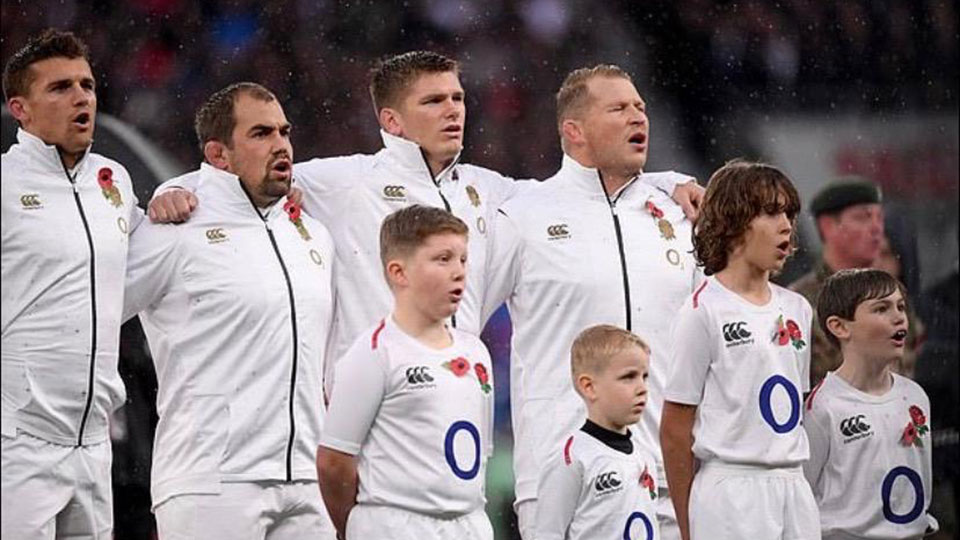 Jack singing the National Anthem with the England squad
It was a fantastic way to remember his family's legacy.
Leweston School
CISC are always delighted to share news and updates from CISC member schools so please add info@catholicindependentschools.com to your press release list.