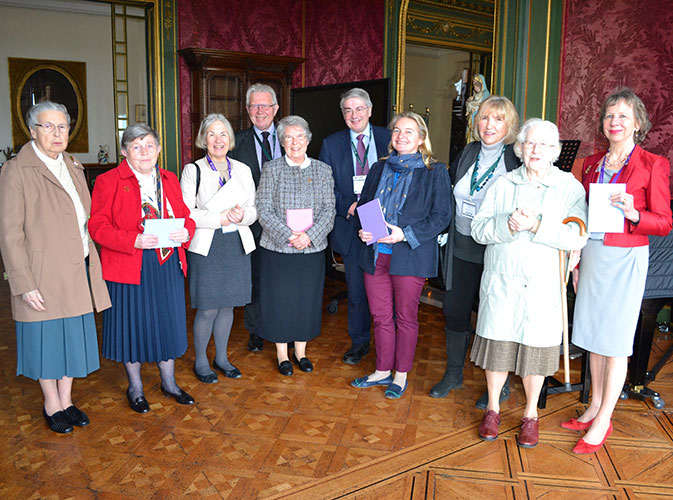 Farnborough Hill has recently celebrated the Sisters of the RCE with a special ceremony to mark the contributions of five of the Sisters to the development of the School.
At the beginning of this academic year the five school Houses were renamed after five RCE Sisters: Bickford, Dutertre, McCormack, Mostyn and Roantree. This was a change driven by members of the Year 7 Social Justice Group who questioned why, in a girls' school, the Houses were named after male reformation saints who actually had no connection to the School. They felt that the Houses should be named after the inspirational women who had a pivotal role in shaping the School during its illustrious history.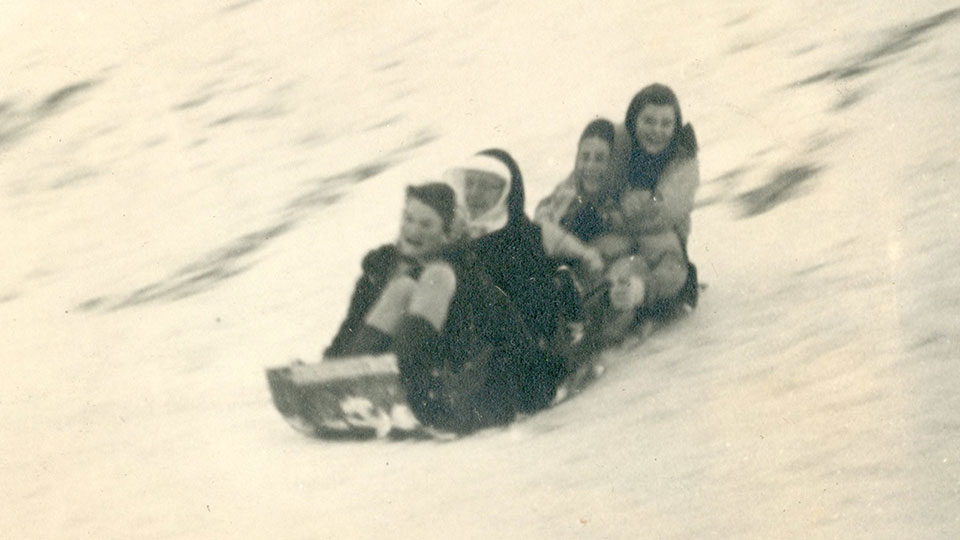 This week each pupil received a journal, a 'House Book' which details the remarkable life of their House Patron and gives space to record their own remarkable journey through Farnborough Hill.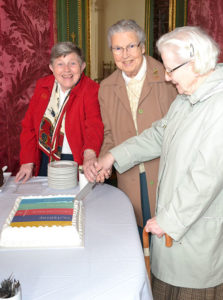 The books were presented by special guests: Mrs Ann Berry, Old Girl, former Head of PE and now Governor, remembered Sister Bickford from her own time as a pupil and so presented the Bickford House books. Sister Bickford was instrumental in developing the current school site, adding a large classroom block in 1966. Mrs Alexandra Neil talked about Sister Marie-Anne Dutertre, one of the four Sisters who started the order under Abbé Louis Lafosse in France in 1817. Sister Elizabeth McCormack, Headmistress between 1988 and 1996, gave an insight into her own philosophy of life and gave out her namesake books. Miss Jacqueline Thomas, Headmistress from 1997 to 2007 paid tribute to Sister Dorothy Mostyn, who taught at the School and wrote 'The Story of a House'. Mrs Laura Craven, former English teacher and co-author of 'From Hillside to Farnborough Hill', as well as writer of the House books' foreword, reflected on the life and immense contribution of Mother Syra Roantree who was instrumental in the setting up of the School, first at Hillside and then at its current home of Farnborough Hill.
Alexandra Neil, Head, commented, 'It is wonderful to be able to celebrate these strong and inspirational women who were instrumental in developing the School to make it the success it is today. I am thrilled their stories will not be lost in the mists of time and we will continue to celebrate their legacies for generations to come. The fact that our girls can write their own Farnborough Hill story alongside that of their House Patron is a marvellous thing and I hope they treasure their books for years to come.'
---
CISC are always delighted to share news, articles and updates from CISC member schools so please add info@catholicindependentschools.com to your press release list.