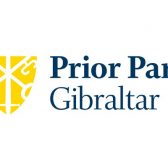 Prior Park School, Gibraltar is the third school to join the Prior Park Schools family which includes Prior Park College, Bath and The Paragon Junior School, Bath. Prior Park Schools have a clear Vision that enables every student to share in the life of the schools and to genuinely support the Head and the staff in achieving higher goals. We also have a clear Ethos – to care for our students so that they feel empowered to develop their talents in many different ways. We want our students to be rooted in the Christian Values of consideration, compassion, kindness, service, contribution to others and an openness to God on which they can build their lives and which will be their inspiration in good times and comfort in bad. At the same time we also want them to embrace the challenges and uncertainty that the future provides, and our extensive Co-Curriculum helps them in this ambition.

Headteacher:

Mr Peter Watts

No Records Found

Sorry, no records were found. Please adjust your search criteria and try again.

Google Map Not Loaded

Sorry, unable to load Google Maps API.