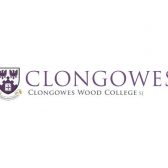 Clongowes Wood College is one of Ireland's leading boarding schools, located in the heart of Co. Kildare – just 35 minutes from the centre of Dublin.

A Jesuit school founded in 1814, Clongowes is located in beautiful surroundings on a 550 acre campus just twenty-one miles from Dublin and draws its 450 pupils from all over Ireland, the UK and further afield. Clongowes aims to create an open, happy, stimulating, mutually respectful community in which young people are able to develop the full range of their talents and abilities in a balanced, integrated and generous way.

The College offers a range of top class facilities for sports, the Arts and academics. Clongowes graduates have become leaders in the areas of business, sport, politics and the arts. The school provides students with a warm and happy place where the care and nurturing of each individual student is at the heart of life at the College.

A Clongowes education seeks to inspire a sense of wonder in God's creation, providing the wider community with resourceful and determined young men, with strong inter-personal skills and leadership qualities. In an overall sense, the aim is to educate each pupil to think and speak for himself, use his initiative, and provide leadership where required.

News: https://clongowes.net/clongowes-news/

Headteacher:

Mr Chris Lumb

No Records Found

Sorry, no records were found. Please adjust your search criteria and try again.

Google Map Not Loaded

Sorry, unable to load Google Maps API.