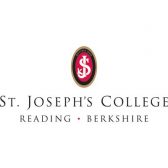 Our vision is to encourage, inspire, challenge and support our pupils to fulfil their potential in a community founded on Christian values. We want to inspire each pupil, so that we set alight the intellectual curiosity and creativity in each child, for them to be excited about learning and gain a love of learning. We want to challenge each pupil to develop self-confidence, explore new ideas and discover new skills. We want to support each pupil so that they flourish and grow, to provide a friendly environment where all pupils feel happy and safe and take responsibility for one another. We believe in providing a broad education rather than one that solely focuses on academic achievement. We want our pupils to develop a passion for learning, independent thinking, leadership and communication skills, self-confidence and moral values without arrogance or conceit. We are very much a family school and are pleased to offer an education across the age range, from the three year olds in Early Years to the eighteen year olds in Year 13.

Headteacher:

Laura Stotesbury

No Records Found

Sorry, no records were found. Please adjust your search criteria and try again.

Google Map Not Loaded

Sorry, unable to load Google Maps API.