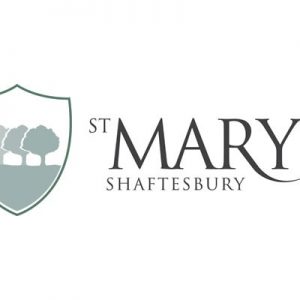 St Mary's Shaftesbury is a boarding and day school for girls aged 9 to 18.  Set in 55 acres of beautiful countryside, it is an inspiring education environment on the Wiltshire/Dorset border founded on the principles of Mary Ward. Her vision and our mission is to educate each individual to the highest standards; St Mary's unique ethos sets it apart, creating happy, friendly and stimulating community.

St Mary's is in the Top 20 Girls Boarding Schools in the country for its A-level results.

Outstanding teachers and excellent pastoral care enable girls to achieve their ambitions in an unpressured but focused environment, preparing them to achieve Oxbridge and Russell Group university success.

At St Mary's, girls have the confidence to be themselves and explore wide-ranging educational opportunities.  There is a huge amount of choice at GCSE and A-level.  Small classes, as well as an excellent tutorial system, help to instil confidence in all students. Girls feel able to take risks, become resilient and independent, and at the same time they establish life-long friendships and enjoy being part of a close-knit community.

Girls also thrive outside the classroom. They excel at art, sport, music and drama and enjoy participating in debating, photography, the Duke of Edinburgh's Award, charity expeditions overseas including to Rwanda and Zambia, and a large variety of clubs and societies at all ages. Alongside a bespoke life-skills development scheme, there is a Business Enterprise Event undertaken at Sixth Form which gives crucial real-world experience and a taste of the transferable skills essential for career success.

Instilling confidence and offering opportunities for girls to develop at their own pace fosters success.  We celebrate the individual and develop talents, inspiring passion and ambition.  We give each girl an authentic sense of wellbeing as well as the courage to face the unexpected and challenge the ordinary.

There is a daily minibus service to Wilton, Salisbury and the surrounding areas.  Scholarships are available and there is a generous HM Forces discount.

2017-18 Open Morning dates are 6th October 2017, 10th November 2017, 9th March 2018 and 4th May 2018, but you are most welcome to visit for a tour and to meet the Headmistress at any time.  Simply telephone or email to make an appointment.

Headteacher:

Ms Maria Young

Residency:

Day
Weekly Boarding
Full Boarding

No Records Found

Sorry, no records were found. Please adjust your search criteria and try again.

Google Map Not Loaded

Sorry, unable to load Google Maps API.