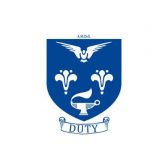 Structured as a Charitable Trust, The Ursuline Preparatory School is an independent Catholic day school which accepts children from 3 to 11 years of age. Our principal aim is to provide the children with a sound Catholic, moral, social and academic education in a disciplined environment. We realise that the children learn most effectively when they are happy and well-motivated. In order to achieve this, the School creates a happy and caring atmosphere founded on traditional values and fair discipline. We seek to establish the conditions that will allow pupils to achieve their full potential in all areas of school life. The School gives children the necessary competence and self-confidence to broaden and develop their individual skills and interests, both inside and outside the School environment. It also seeks to instil in pupils a sense of pride in themselves, their school and community and to encourage concern for others, especially with the older pupils demonstrating care for the younger children.

Headteacher:

Mrs Pauline Wilson

No Records Found

Sorry, no records were found. Please adjust your search criteria and try again.

Google Map Not Loaded

Sorry, unable to load Google Maps API.