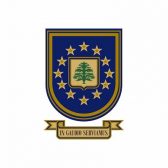 Our school has been founded by the PACT Educational Trust to support parents in their task of helping their sons to become the best young men they can be. Our philosophy of education is based on a 'character first' approach; that is, we strive to develop in your son those qualities of greatness that will not only help him to achieve his academic potential but will also help in every other aspect of his life at school and, crucially, life after school. We believe that young men who are able to defer selfish instincts, to persevere in the face of difficulty, to make sacrifices when required, to strive for their personal best and to serve others cheerfully, will succeed in any situation. The Catholic ethos of the Cedars is at the very heart of the school. While we welcome boys of all faiths, we seek to cultivate in pupils a profound sense of being a child of God and an awareness of the personal call to holiness that God has addressed to them.

Headteacher:

Mr Robert Teague

No Records Found

Sorry, no records were found. Please adjust your search criteria and try again.

Google Map Not Loaded

Sorry, unable to load Google Maps API.