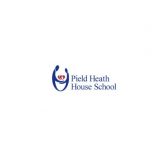 Pield Heath House School is a non-maintained, co-educational school for young people with special educational needs between the ages of 7 and 19 years, recognised by the DfE under the Trusteeship of The Sisters of The Sacred Hearts of Jesus and Mary. We offer day, residential and respite provision to young people with moderate to severe learning difficulties, autistic spectrum disorders and associated speech, language and communication difficulties within a warm and caring environment, where daily life is underpinned by Christian principles. Since its foundation in 1901, Pield Heath House School has helped young people with learning difficulties to develop their full potential. We have a highly skilled and deeply committed team which values every individual young person for who they are, encourages their progress, celebrates their achievements and inspires confidence in their futures.

Headteacher:

Sr. Julie Rose

No Records Found

Sorry, no records were found. Please adjust your search criteria and try again.

Google Map Not Loaded

Sorry, unable to load Google Maps API.