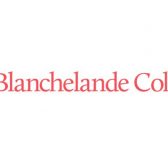 All our pupils, whether Catholic or not, benefit from knowing that each of us is the result of a thought of God, infinitely important and with unique talents that Blanchelande exists to nurture.

Founded in 1902 as a small school for girls, Blanchelande today has over 300 boys and girls from Reception to GCSE. The school offers an excellent academic and co-curricular education which fosters joyful, confident and successful pupils.

Blanchelandes rural setting is glorious: acres of space for children to explore; sports pitches on-site; the Little Chapel down the lane; chickens, ducks and cows as our neighbours. We have ambitious plans for development too, including a £2m sports hall that has just received planning approval.

Headteacher:

Mr Robert OBrien

Age Range:

3-12 and Girls 12-16

No Records Found

Sorry, no records were found. Please adjust your search criteria and try again.

Google Map Not Loaded

Sorry, unable to load Google Maps API.