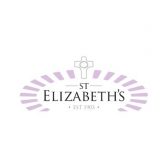 We manage and run a School for 5-19 year olds, a College for 18-25 year olds (supported by a Domiciliary Care Agency) and a Residential Care Home with Nursing. We provide education, care and medical support for people of all ages who have epilepsy and other complex needs. St Elizabeth's is one of only two national centres offering a range of services to all age groups with learning difficulties. We provide holistic care, support, health and education services in a safe environment for very vulnerable people, recognising them to be unique individuals who should be valued, supported and enabled to maximise their personal potential in all areas of life. All referrals are welcome regardless of faith, culture or ethnicity.

Headteacher:

Sharon Wallin

No Records Found

Sorry, no records were found. Please adjust your search criteria and try again.

Google Map Not Loaded

Sorry, unable to load Google Maps API.