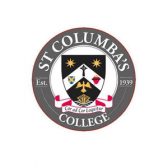 At St Columba's we provide a broad, high quality education and have boys in the College from a wide variety of religious traditions. We aim for each boy to achieve his own best standard. At each phase of education, Prep and Senior, we nurture the key Columban qualities of courage, courtesy and compassion. We strive for academic excellence whilst realising that it is whole person education that best prepares boys for the world and workplace of tomorrow. As a school under the trusteeship of the Brothers of the Sacred Heart, we recognise that moral and spiritual qualities are equally important in that roundness of character.

Our Prep School is indeed a special place and, like CS Lewis' 'Wardrobe', a huge amount happens within. The boys are taken on a thorough educational journey by a hugely dedicated staff team, who create the best opportunities for each and every pupil, allowing them to achieve their best standard, whatever their best may be. Children are challenged and taught to think and to enquire. They are encouraged to become first-class versions of themselves, rather than second-class versions of someone else. They are taught to be considerate of others, confident and interested in all they attempt.

St Columba's is known for its strong community values. We work in close partnership with parents to provide the supportive care and challenge for our boys which enable them to flourish. Through a Columban education your son will discover much about himself and also about the contribution he can make to society at large. This quality of compassionate service is borne out in the College motto of Cor ad Cor Loquitur heart speaking to heart.

Headteacher:

Richard McCann

No Records Found

Sorry, no records were found. Please adjust your search criteria and try again.

Google Map Not Loaded

Sorry, unable to load Google Maps API.