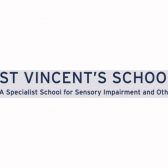 Since 1850 we have had a tradition of excellence in the education and care of children with a visual impairment. We specialise in providing an all-round education maximising academic achievement, personal development, independence and self worth. We cater for pupils from Foundation Stage to Post 16, offering day, extended day and residential placements. We are the only Church school in England for Visually Impaired children and we celebrate and value the faith traditions of all pupils. The wide academic range sees pupils achieving well at GCSE and other nationally standardised examinations, to those whose progress is determined at P Levels. We are an inclusive school, working as a part of a continuum of provision, that both complements and contrasts the services available from local authorities.

Headteacher:

Dr John Patterson

No Records Found

Sorry, no records were found. Please adjust your search criteria and try again.

Google Map Not Loaded

Sorry, unable to load Google Maps API.