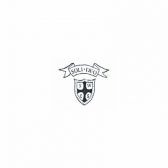 Our School was founded by the Sisters of Mercy in 1868.  It caters for children, boys and girls, from 3 – 11 years old, and has a long tradition of high academic standards. Through our broad curriculum we also incorporate the values of democracy, individual liberty and the rule of law. Children of other religious denominations are welcome and share in the religious ethos of the school. The days are filled with interesting and stimulating activities led by a committed and efficient staff, and standards and curriculum are constantly under review. Pupils reaching the age of eleven plus may transfer to a secondary school within their catchment area. They are also prepared to take entrance and scholarship examinations to schools in the independent sector.

Headteacher:

Elizabeth Devey

No Records Found

Sorry, no records were found. Please adjust your search criteria and try again.

Google Map Not Loaded

Sorry, unable to load Google Maps API.