Rehearsals for The London's Children's Ballet production took four and a half months and played for four nights, receiving rave reviews. As this was a brand new ballet, the music was specially composed by Richard Noris and the choreography was devised by Jenna Lee.
The premiere Night, 21st April, was the HRH Queen Elizabeth II's birthday and the National Anthem played before the show, which saw a whole host of celebrities attend.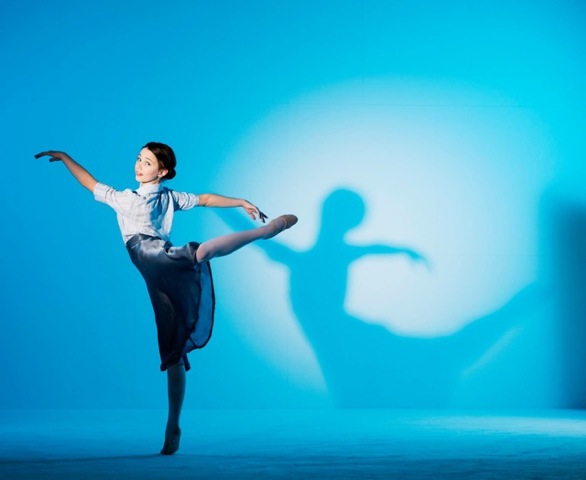 Lily also had the pleasure of dancing on Channel 4's Sunday brunch with other members of the company leading up to the show.
She said: "London Children's Ballet is an indescribable experience and one that I will treasure for the rest of my life. Being on stage is the best feeling and I loved playing Dearest. I am privileged to have had this role created around me in this new ballet and to have shared the last 5 months with an exceptional Company and professional choreographers."
Friedrich Nietzhe said "Dancing in all its forms cannot be excluded from the curriculum of all noble education" and teachers from Mayfield School in East Sussex would tend to agree, with Lily as a shining example.
Pupils at the all-girls School have benefited from a well-established dance curriculum for many years, with plenty of opportunities to dance inside and outside of the school day. The School regularly sends dance troupes to local festivals and regional competitions, and come January, the girls spend hours each week in the studio perfecting their moves in the build up to the annual Mayfield Dance Show. In February of this year Lily was heavily involved in the School's very own Dance Show, Mayfield Centre Stage, where she both performed and choreographed.
Another highlight for many was the performance by the children from Spark Dance, Mayfield School's Saturday dance school which offers lessons to girls and boys aged between 3 and 16 years.
Spark Dance offers both internal and external pupils of all abilities the opportunity to take part in Modern, Jazz and Classical dance.
It is managed by Helen Miller, a PE Teacher at the school and mother of three, who is thrilled by the success of Spark Dance, and passionate about the positive effects that dance, as well as sport in general, can have on children.
It is well documented that dance improves health and wellbeing in a variety of ways, supporting growth physically, mentally and socially. It improves general fitness, encourages core stability, balance, poise and posture. But it is the less obvious benefits of dance that Mrs Miller is particularly excited about.
"The changes you see in a child in a matter of weeks can be astounding!" she says. "Dance is fantastic for boosting a child's self–esteem. It encourages a child's imagination, whilst nurturing individual creativity in a unique way. It gives children the opportunity to express themselves physically in a supportive and structured setting, allowing them the freedom to let their confidence grow. Lily is an outstanding example of what can be achieved with talent, hard work and determination. She is a role model for many young dancers at Mayfield School."