Laleham Lea School in Purley dropped off their Harvest Festival collection at Purley Food Hub this week to help support families in crisis.
Over 200 items including pasta, tinned vegetables, baby wipes and deodorant were donated by Laleham Lea families to the charity who are urgently requesting donations in the run up to the Christmas period.
Helen Harris, Chair of Purley Food Hub's Management Committee, said: "We are so grateful to the Pupils, Parents and Staff at Laleham Lea for supporting us with their Harvest Festival collection.
"It is only thanks to the generosity of schools like Laleham Lea, together with churches and other organisations that we can provide so many meals to local people going through a time of crisis."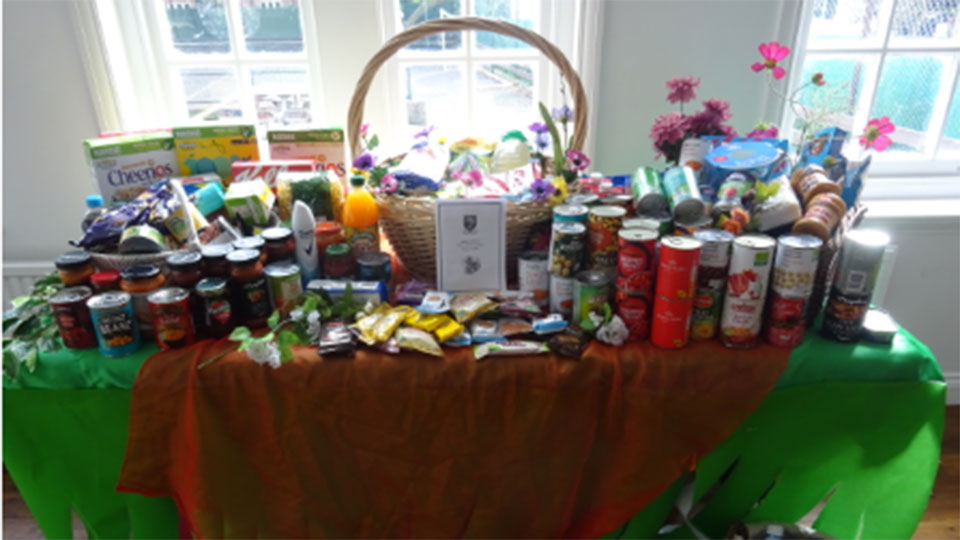 Ms Barry, Head teacher at Laleham Lea said: "We are delighted to be able to help the Food Hub with our Harvest Donation once again this year and I would like to thank all our families and staff for their generosity.
"Our children are always keen to help those in need and we hope that this donation helps in some small way to support the fantastic work that the Food Hub does for the local community."
---
CISC are always delighted to share news, articles and updates from CISC member schools so please add info@catholicindependentschools.com to your press release list.